CHAUVET Professional Wins LDI 2022 Large Booth Award
Posted on November 28, 2022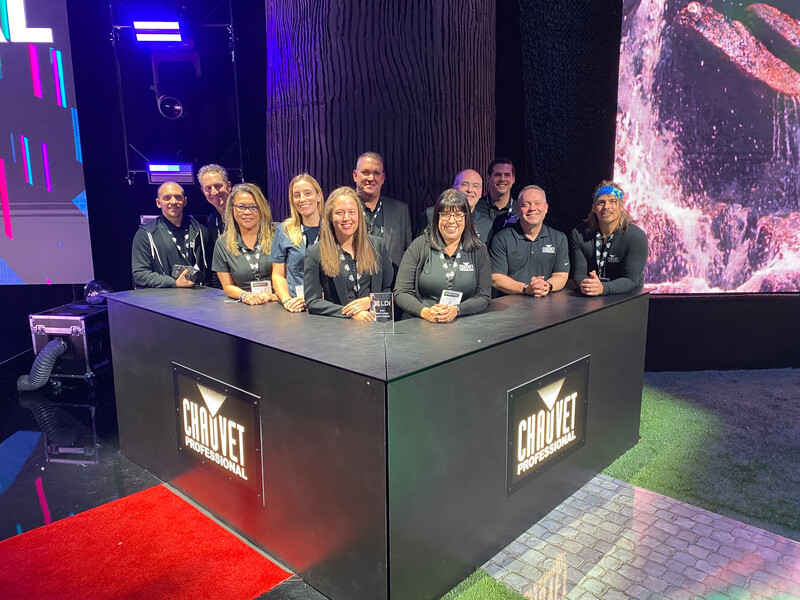 LAS VEGAS – Nature's fury and man-made hazards can both play havoc with lighting design plans, but the innovative and thoughtful use of technology can protect against these threats. That's been a driving concept behind the development of CHAUVET Professional's IP65 rated product, and it was also stunningly reflected in the company's booth at this year's LDI Show.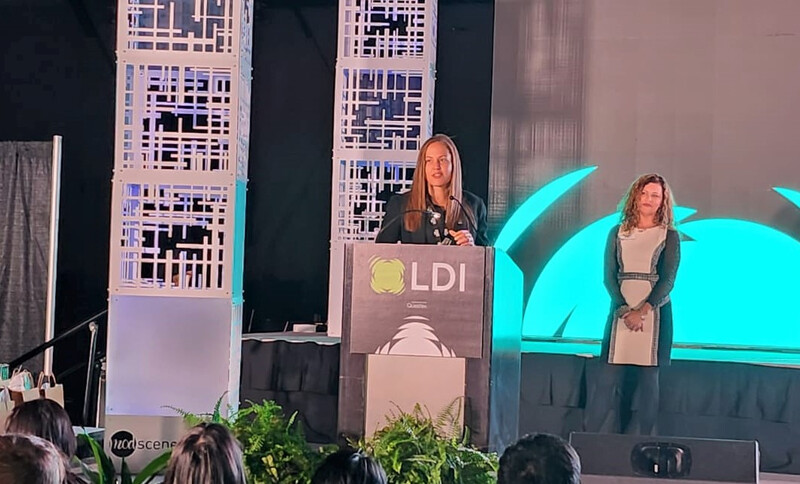 Designed by Alex Fuller, the impressive booth beautifully balanced two scenic elements, one representing nature with a towering tree trunk, green foliage, and a mountainside waterfall, the other reflecting man-made environments, such as a nightclub, with all their potential hazards.
The power of this message wasn't lost on LDI's panel of judges. They awarded CHAUVET Professional with the LDI 2022 Large Booth Design Award.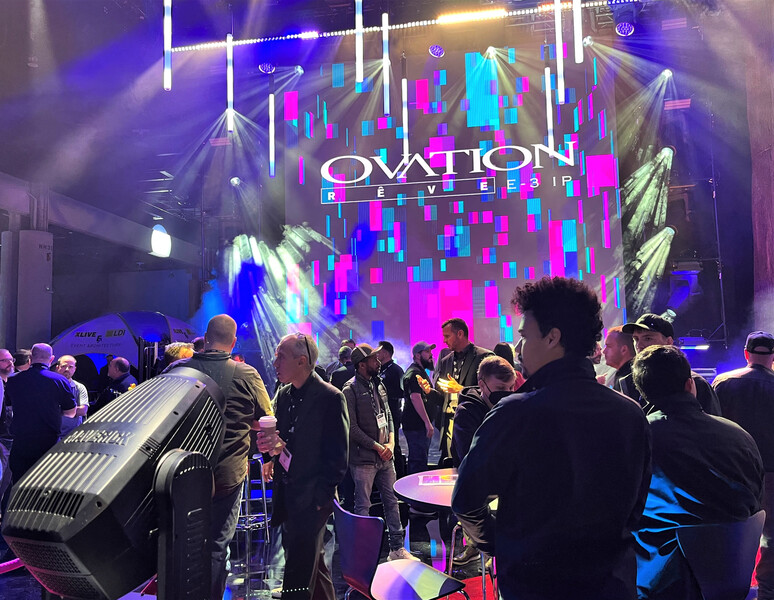 There was more than evocative symbolism behind the award-winning booth. Aside from providing visitors with ample space to meet with CHAUVET Professional team members, the booth also highlighted the performance of the company's impressive collection of IP65 rated products, including the new Maverick Storm family of fixtures, which have been designed to excel indoors or outside in all kinds of weather thanks to their IP65 rating. Using energy-efficient LED light engines, these compact and lightweight fixtures also contribute to protecting the natural environment.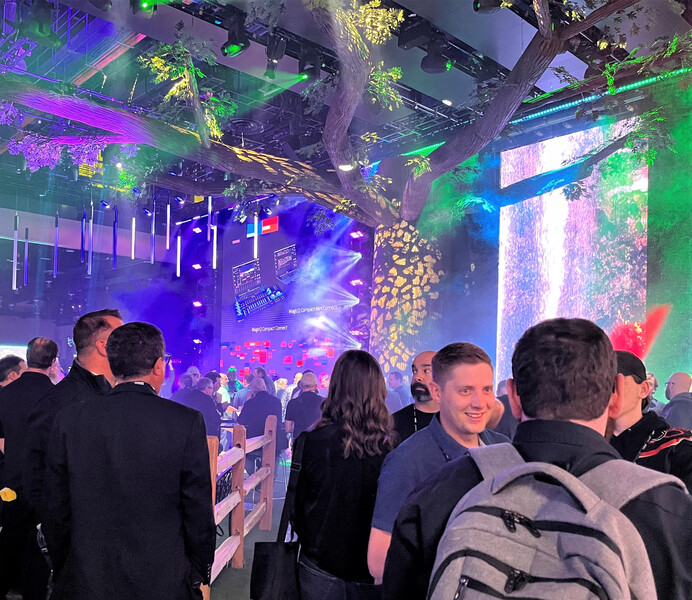 Booth visitors got to appreciate the high performance of these fixtures through the ambient looks programmed by Zach Scott on his ChamSys console. There was also live music performed by a soft jazz band on the booth's stage that provided a demonstration of the fixtures in action.
Energizing the booth even further were the large number of lighting professionals who visited it during this busy LDI Show, which was emblematic of a resurgent industry.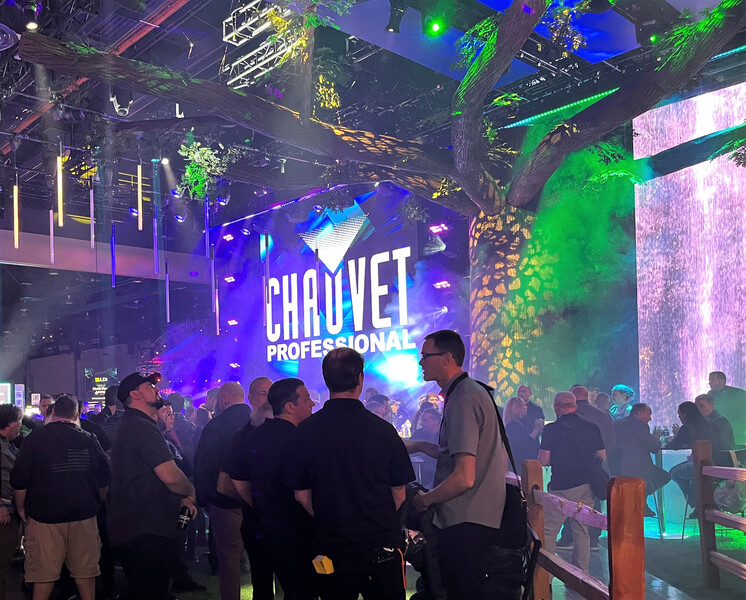 "The magic is back for our industry," said Caroline Chauvet, Global Brand Manager of CHAUVET Professional, who accepted the award on behalf of the company's entire team. "This is a great honor and we're grateful to all involved in making this happen, including our sister brands ChamSys and Kino Flo, as well as all of the visitors who stopped by our booth. We're also thankful to be part of the most exciting industry anywhere."