CHAUVET Professional Helps Evoke History At Puy Du Fou Production Of Le Premier Royaume
Posted on July 2, 2019

LES EPESSES, FRANCE – Names and dates tell only a shadow of our past. It is the sights, sounds and passions that pulsate though a time and place, making it real for the people caught up in its moments, that make history truly come alive for those who look back on it centuries later. Such is the enriching experience that awaits visitors to Le Premier Royaume at Puy du Fou.
Entering the walk-through show at the popular attraction in the Vendée region is like stepping back in time to the 5th century birth of France. Rome has fallen. In the chaos that follows, a young king Clovis does battle with marauding invaders, and a new nation arises out of the ruins of an old empire. Visitors become immersed in these profound events through realistic scenography enlivened by Maxime Chotard's remarkably evocative lighting that features a collection of 66 CHAUVET Professional fixtures.
Chotard positioned his fixtures through the exhibit's 10 interconnected rooms. The lighting rig included seven Ovation E-910FC ellipsoidals, 13 COLORado Batten 72X units, 21 COLORado 2 Solo washes, 22 Ovation B-565FC battens, two Ovation E-260WW fixtures and one Ovation F-915FC Fresnel.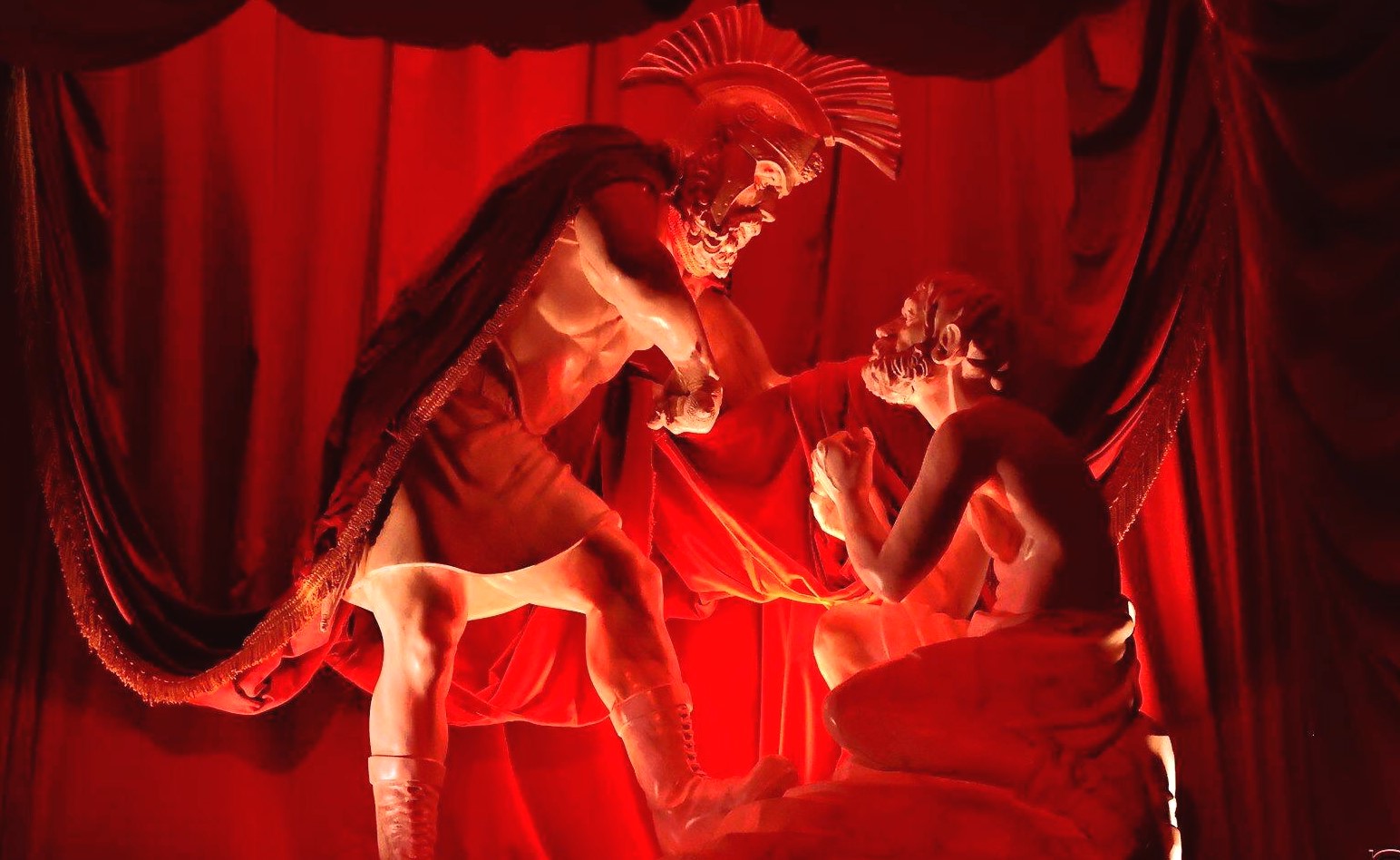 This collection of lights helped Chotard achieve the creative vision that guided him from the inception of this project. "At Le Puy du Fou, our projects are all born out of an artistic desire, and Le Premier Royaume was no exception," said Chotard. "From the first studies launched in May 2018, the artistic director and the scenographer shared with me their vision of this new immersive show.
"At that point, it very quickly became apparent to me that there was something special about this program," continued Chotard. "This project would not be sending visitors on a free stroll telling the story of Clovis, but rather provide them with the opportunity to discover, as they go along, different rooms with very singular universes carried by an immersive atmosphere enhanced by light."
This transformative journey begins in a Scriptorium where the copyist monks work on ancient manuscripts. From there, visitors enter the armory where the swords and shields are forged. At this point, a dramatic scene arises, when Clovis and his soldiers prepare for battle. Very soon after, visitors step into le Palais du Butin, where the Soisson vase is broken. In the cave, the soldier who broke the vase is punished by Clovis. This is followed by the scene of "The Dream," where Clovis' wife Clotilde begs him to forget his god Odin.
Clotilde's words still echo in the ears of visitors as they enter Valhalla, paradise of the Free Warriors imaginary and dark territory. Then it is on to the Tolbiac, where Clovis begs his god to come to his aid to ensure victory over the Alamanni. Finally, there is St. Martin and the Baptistery, where Clovis converts and is baptized, thus giving shape to what will become France.
"Throughout this show, I tried as naturally as possible to remove the barrier between the stage and the spectator through light. Today in this show there are no visual boundaries between the very rich scenery, the actors and our visitors. Lighting transports us into worlds linked by a single story. Each scene has its own visual adventure, its own directions of light. "said Chotard. "My approach from a material point of view was to create three parts with sources whose power is in concert with the needs and their environment."
"The second part is also located where our visitors wander around," continued Chotard. "These are thematic lighting that reinforce the feeling of immersion of our visitors. Finally, the third and last parts are the higher power sources that come from outside for our visitors. These are usually installed above the sets on technical footbridges. Each scene has its own visual adventure, its own directions of light, its share of magic in the visitor's journey."
Each scene also brings its own creative challenges. The first was to create a main light source that historically justifies all the lighting. "With the help of our R&D team, we created the illusion of a flame without using it, while also providing sufficient lighting for visitors to walk around,' said Chotard. "Thus, we have fire "torches" which, accompanied by light, making it possible to prolong the image of the movement of a fire and guarantee the credibility of the effect. In the Valhalla room, the challenge was to bring up drops of water falling from the tree of the Franks' paradise. It was therefore necessary to develop light sources with a frequency control system to 'vibrate' all the lighting on the stage. All this with a perfect synchronization and imperceptible to our visitors to guarantee the effect."
Chotard described how the CHAUVET Professional fixtures contributed to the success of this intricately detailed lighting design. "The diversity of colors from the Ovation range and their constant optical properties are invaluable, as is their gobo capabilities," he said. "The game between optics and gobos was very interesting," he said. "The IP index for the COLORado 2 Solo was another critical feature, since Premier Royaume has many water effects. It was therefore necessary for me to have an adequate IP index depending on the rooms. The zoom quality of the COLORado fixtures also gave me more creative options."
In a show as sweeping as Premier Royaume one can never have too many creative options, said Chotard, who notes that there is no "single look" that can characterize his lighting design. Like the story of a great nation, the lighting at this Puy du Fou production was endless complex, enthralling, richly textured – and always very immersive.