Chad Landers Balances Live and Video Looks With Help From CHAUVET Professional
Posted on July 30, 2021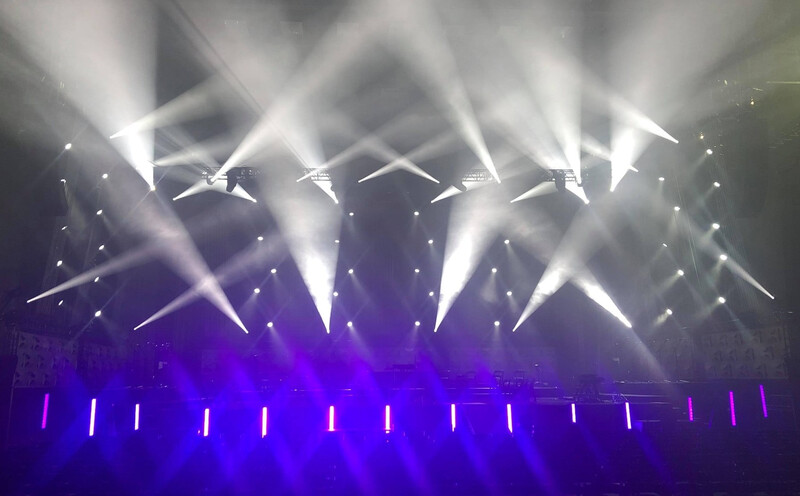 NASHVILLE – How do I light this show for video without detracting from the experience of the live audience? There probably isn't a lighting designer anywhere who hasn't worked to find a balanced answer to this question.
Trading off the needs of one audience for another is sometimes unavoidable. Sometimes – but not always. Chad Landers demonstrated that in beautiful fashion on July 12 when he lit "Worship Forever," a touching 20th anniversary celebration of Michael W. Smith's landmark "Worship" album, with a rig supplied by CTS and 4Wall Entertainment.
Held before a live audience at the Allen Arena on the campus of Lipscomb University, the show, which featured Smith and special guests like Amy Grant backed by a full orchestra, was videoed for later release and broadcast on the TBN Network.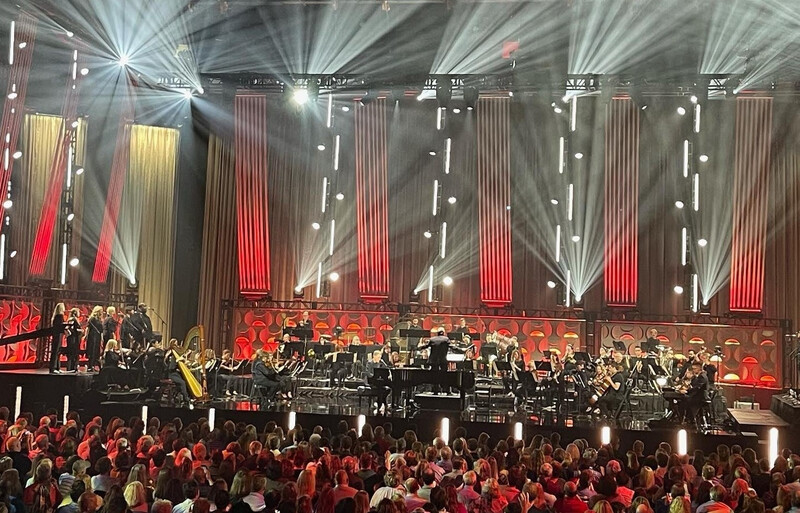 Landers was seeking a way to engage the audience with a direct wash from his downstage position without being distractive on camera. He found it with help from a collection of 25 CHAUVET Professional COLORado Solo Batten fixtures.
"My challenge was to turn what is basically a basketball arena into an elegant modern orchestral concert setting," said Landers. "The COLORados were instrumental in helping me do this by allowing me to create a single homogenized wash without the pixelated look that doesn't come off well on camera. I also used them for colorful scenic uplighting."
Landers arranged most of the RGBAW batten units vertically across the front of the stage. From this position, the fixtures created a panorama of bright single bars of light that not only reached the audience with smooth washes, but also presented engaging visuals for human eyes, whether they were watching live or via a video screen.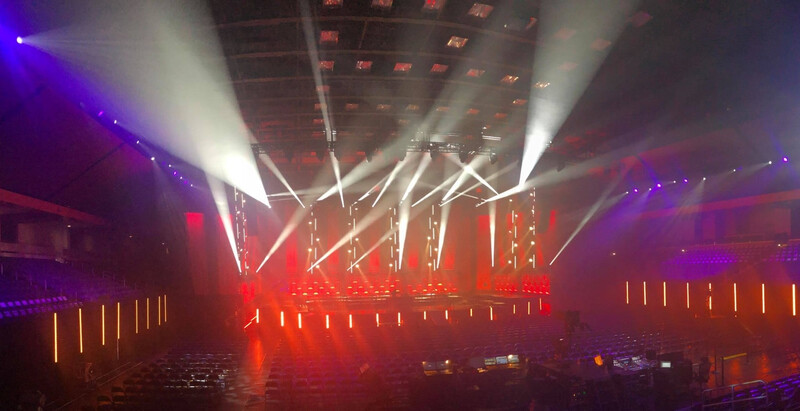 "They were fantastic," Landers said of the COLORado units. "I was able to have direct light on the audience without taking anything away from the video production, all while creating stunning visuals."
The beautifully balanced looks Landers created were ideally suited for the moment at Lipscomb University. Mark W. Smith's original "Worship" album represented a significant milestone for praise music, and its release on September 11, 2001 coincided with a seminal moment in the history of the USA.
"Michael's album 'Worship' became the backbone of the worship music community," said Landers. "It truly helped pave the way for the genre as we now know it. Of course, being released on the day of the 9-11 attacks, it quickly became a source of comfort and solace for millions of people."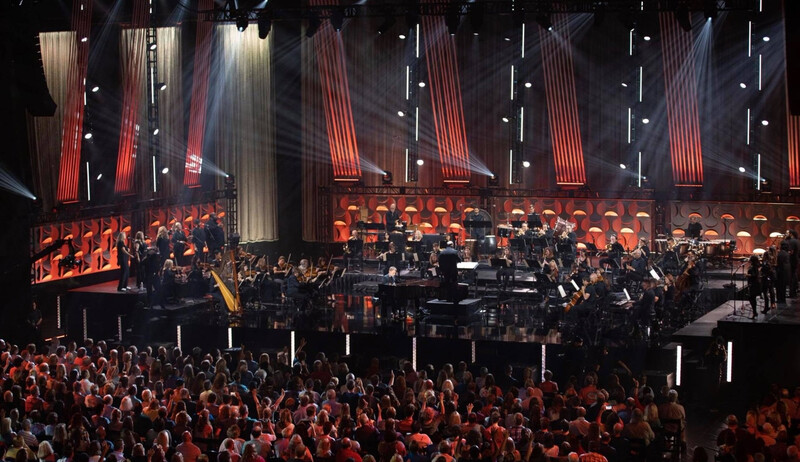 Given the importance of the occasion, it's understandable that the live show sold out quickly. Those in attendance witnessed a moving show. Others will share in this moment when the music video itself is released on September 10. For both groups, the experience is made all the more transformative by a lighting design deftly crafted to reach all audiences.