2nd Annual CHAUVET Professional Student Lighting Showcase!
Posted on May 13, 2015
We started a great event on the West Coast for the students in the region to come by the Burbank Showroom, rock and roll with a real rig of excellent CHAUVET Professional touring fixtures and equipment, and mingle with industry leaders in the region.  So far, it's been a success twice!  Did you come this year?
BURBANK, CA – (For Immediate Release) – Vividly dynamic lightshows weren't the only thing only on display at the Second Annual Student Lighting Showcase. Also shining brightly was the creative bond that connects generations with a shared passion for lighting, as students from four colleges got the incredible opportunity to have their designs evaluated by some of the most respected LDs in the industry.
Held at the CHAUVET Professional Showroom in Burbank, the one-day event drew students from California Institute of the Arts, the University of California Irvine Claire Trevor School of the Arts, LACC Theatre Academy, and the University of Southern California School of Cinematic Arts. Groups of two or three students from each school collaborated on designing a lightshow for one song chosen by them. Lighting designer Joe Spangler programmed the one-song shows for the students.
When the student lightshows were completed, they were shown to guest lighting designers, an esteemed group that included such luminaries as Lee Rose, Joshua Hutchings, Martin Phillips, Steve Young and Ian Peacock. The LDs then provided the students with feedback on the shows, answered questions and shared ideas about lighting, providing them with an educational experience that will last a lifetime.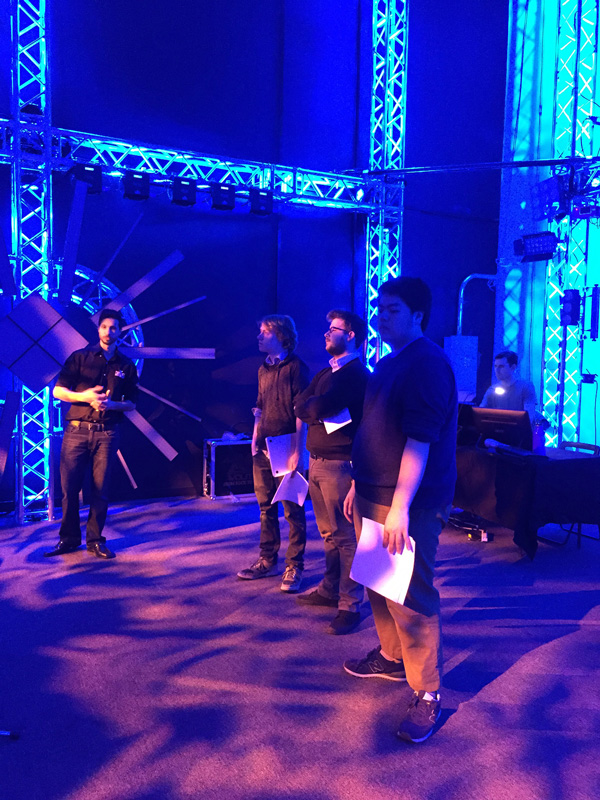 "This was really an experience, not a competition," said DeAnna Padgett, National Sales Manager for CHAUVET Professional, one of the driving forces behind the event. "We don't score the students' designs, so there's no one who comes in first place or anything like that. There's a very relaxed atmosphere at the event with drinks and appetizers and a lot of mingling. It's really all about some of the leading designers from one generation passing their lighting insights onto aspiring designers from the next. Everyone from both generations really likes the experience."
Like all successful events, the Second Annual Student Lighting Showcase was the result of a lot of dedicated people pulling together. In addition to the guest lighting designers, college students and internal Chauvet team members, Padgett singled out the educators from the four schools for their help in making this student showcase special.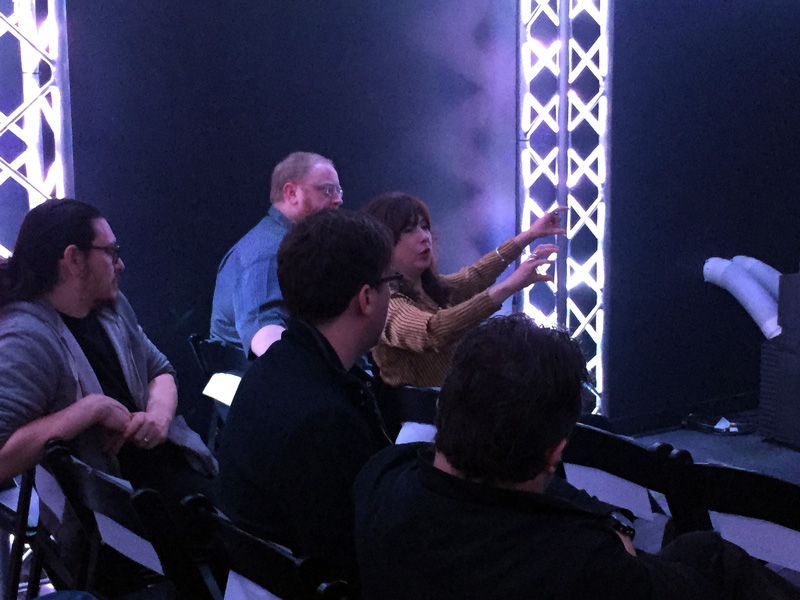 "In doing this event, I am just very fortunate to work with people like Anne Militello from CalArts, Jim Moody of LACC, Tom Ontiveros from USC and Lonnie Alvarez with UC Irvine," said Padgett. "There are so many things they did to make this a success, not the least of which is the amazing job they did preparing their students. The four of them have a genuine love of lighting design. They know how special this industry is, and they're dedicated to passing that passion down to the next generation."